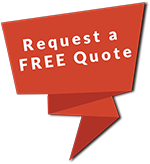 10
GB
Perfect for the single user or couple who is passionate about fast internet.
---
$59.99
PER MONTH
20
GB
Best for the small family whose love of the internet is growing as fast as their kids.
---
$69.99
PER MONTH FOR 24 MONTHS
30
GB
Ideal for today's connected household with multiple devices and a large appetite for data.
---
$99.99
PER MONTH FOR 24 MONTHS
50
GB
The data you need to keep your whole family rolling in internet bliss.
---
$149.99
PER MONTH FOR 24 MONTHS
All Service Plans Include:
• Built-in WiFi
• 25 Mbps download speeds, 3 Mbps upload speeds
• Bonus Zone: 50 GB/mo of FREE data (2am-8am)
• Data-saving features: Video Data Saver, SmartTechnologies
• No hard data limits
• 24-month Commitment
Prices and eligibility may vary. Please contact us for more details.
Installation service guaranteed for life.